Last year August I departed for Shanghai in a terrible mind space and a knot in my stomach that seemed to be made of only fear, shame, self-pity and anger. I was in a pretty dark place, and until a couple of days ago I wondered whether it was a smart move to leave the comfort of my home and the helpful and warm embrace of my parents in such a state; something I was in desperate need of every single day. The only image I saw in my mind the morning of the dreaded goodbyes, was The Bund at night-time; like a solace – a new kind of embrace. It was strangely comforting. Nonetheless, the dark cloud in my mind would override any glimpse of joy or hope I found.
However, a conversation I recently had with my classmate, my friend, changed my perspective. I figured out that, knowing myself, I would have deeply regretted not taking the opportunity I was given. I would have boundlessly imagined all the things I would have missed out on. And perhaps the most rewarding benefit of coming to Shanghai, is that now I know what I do need. Rather than mom's home cooking and dad's endless efforts trying to fix me, I needed to do this myself. I still need to do it myself. And what better way to rebuild a broken world than by studying Chinese Philosophy?
Although this proved difficult at first, I am now slowly but surely reaping the food for thought I unknowingly planted 15 months ago – below I have shared some with you of what my life has been like as a foreigner in China.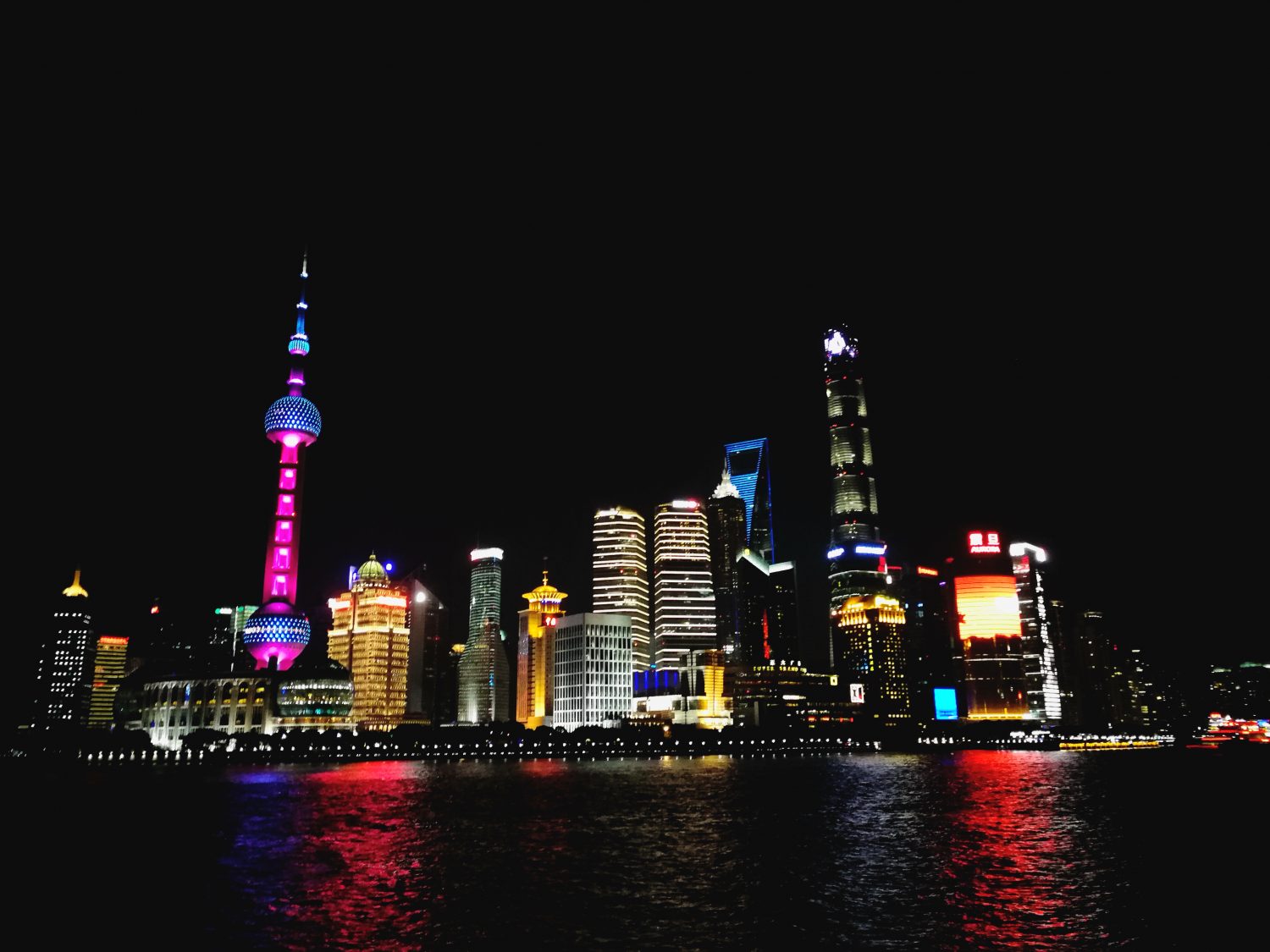 Variety
Congruent with the number of people, China displays a variety of a variety further separated by variety. On a daily basis I am amazed at the vehicles I see on the road. Even in between a bicycle and an electric bicycle, I see about 10 different new kinds of vehicles. Some distinguished by the MOUNTAIN of goods packed tightly on top. If you think Shanghai's sky scrapers have the tendency to walk around, you are wrong because it is in fact a pile of something stacked on a something that is somehow moved by one, just one, person.
The same with tea, although on a smaller size scale. China is infamous for its mellow-feel tea culture. Although one still finds the 5 types of 'original' tea, black, green, white, yellow, Oolong, what you actually may sooner come across is one of the many tea shops that do not sell just normal hot tea. It is spiced up, sized up, crunchy, chewy, sweet, sour, hot, cold, weird, delicious, and just a joy for the eyes and the mouth. My personal summer favourite was Oolong with sweet pearls topped with salty cream topped with crunched up Oreo. Quite a mouthful, hmm? It was. I had only about 3, though, during summer before I realised that it was probably not great for my health – unlike the regular tea. Which, by the way, come in 5 story building worth varieties. We call these the tea markets. A wonderful experience for someone who bought boring tea bags in yellow carton boxes that all tasted pretty similar.
There is so much more to cover, but it's simply too much too stuff into one contrasting tiny blog post.
Ironic freedom
Yes, many apps and websites have been blocked in China. But unlike anywhere else in the world where I have been, you can wear a pink wig on your knee cap and people would hardly bat an eye. There seems to be so much room for personal expression in terms of appearance, which is wonderfully liberating. It almost seems as if my old ways have gotten the better of me, so I tend to dress pretty casually and go unnoticed. Other than my blonde hair, which attracts regular unwanted attention. But I'm pretty sure I have seen a girl who traveled back to Victorian times where she undressed an Elizabeth and came back to Shanghai 2018 wearing her clothes going about her own business. I was so sympathetically amused that I was watching her for some minutes, and to my surprise I noticed that I was the only one watching her. Many people here in China are my daily reminder that it's okay to just be me. Watch a peachy Ted talk on this here.
The Chinese language
Although it may not always sound pretty, the Chinese language is incredibly poetic in itself. Though simplified Chinese has taken away some of the original profoundness, it still remains in my eyes a language that holds secrets to ancient wisdom of which meanings are still debated today. Partly, because of the characters and what they represent. Did you know that Chinese people today can still read texts written more than 2000 years ago? I find that pretty damn impressive!
Convenience
Are you too lazy to go out and buy groceries, or even to cook? You can order your groceries or just your whole meal. On the same app you can order medication, alcohol, fresh fruit, movie tickets, plane and train tickets, and book hotels. Another app allows you to chat with friends, make phone calls, search for nearby everything, transfer money, and receive money. Yet using another app you can recharge your phone, order a taxi, pay shops, restaurants, street vendors, and even beggars. (Or so I have heard). You can basically organise all your life's necessities in no more than 20 clicks. The convenience is remarkable. If your phone was not your most valuable before, it sure will be when you live in China.
The Great Learning
(That's a little philosophy pun. I don't mean the actual Great Learning, referring to one of the four books in Confucianism.)
This is not a concluding point, although it is the last one – I am deeply humbled by the way being in China is continuously helping me grow; simply by being here and my daily interactions, as well as the thought provoking classes I am fortunate enough to be a part of at Fudan University. My time spent here since last year August has indeed been my solace, although not limited to The Bund. What I have reaped thus far is beyond what I could have imagined, and it feels as though it has only just started. My personal harvesting season is off to a good start!
Thank you for reading 🙂 Make your day wonderful.