Are you planning a trip to South Africa soon, but are looking to do something slightly different than beaches and taking the cable car up Table Mountain?
This is the post for you! Below is a list of things to do near Cape Town.
The different places I have included, Stellenbosch, Paarl, and Wellington, are about a 50 minute drive from Cape Town. You can plan these day trips, or choose to stay a night out of the Mother City and in these charming places.
Wellington
If you are looking for a different way to see South African vineyards and olive farms, head down to Diemersfontein for a horseback ride into nature. A lovely lady will take you on a given morning to see the beauty this part of the Western Cape has to offer. Click here to visit the website.
If horse back rides aren't really your thang, Katrin also does walking tours into the vineyards. Bring your hiking boots!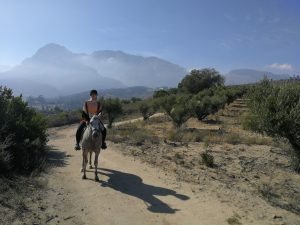 One of my favourite passes in the Western Cape would be the Baines kloof. I love the drive through there, it's absolutely stunning and I recommend simply to go and take a look.
Paarl
Although the Spice Route is quite touristy already, it's well worth a visit. Not just for the location or the food, but the beer tasting is fantastic. You can choose whether you want to taste 4, 7, or 9 (NINE) beers. It goes without saying the tasting glasses are not standard beer glasses, but they are big enough to get a proper taste 😉 All in all, it's a lovely way to spend your afternoon. Click here for more info.
Take a drive up the Du Toit's kloof, bring some wine, beers, snacks and a sober driver, and enjoy a spectacular sunset at one of the car stops. A blanket would serve well, both to sit on and to stay warm.
A must-do in my opinion is see and thereby support rescue lions and tigers at the Drakenstein Lion Park. You will have the opportunity to see many lions who have been rescued from circuses, canned hunting grounds, pet trade and other heartbreaking circumstances. You can even adopt a lion!
I think this organisation does great work and I fully support all places that help animals live a better life.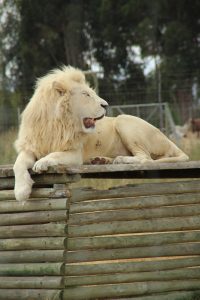 Stellenbosch
If you have a slightly bigger budget than the average Joe, how about seeing Stellenbosch, Paarl, and Wellington from the air? Flown by no one other than my talented dad, if you find yourself in South Africa in the summer months he would love to take you for a beautiful round trip! Starting at the Stellenbosch Flying Club, you can enjoy a nice breakfast or lunch with roaring propellors around you, then take to the skies yourself! Contact me for more details so you can see this beautiful part of South Africa like few others. Feel special 😉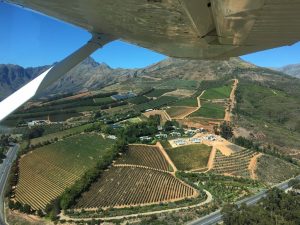 If you have any questions or your own suggestions feel free to contact me or leave a comment 🙂